Cross Cultural Design Strategy Unit:
This unit looked at creating cross-cultural design strategies for a global audience. Students prepared in-depth research into cross-cultural social issues to create relevant and culturally appropriate design solutions that explore symbolism, colour, communication and awareness in relation to culturally specific briefs.
The Brief: 
Design and generate a product tailored to suit the design challenge or 'pain-point' for the cultural group that you have specified in the Research Report. This product can be something that suits your own design practice: a print product (book, information pack, learning aid, etc); or something broader like a physical product or app, or something less tangible, like an event or marketing plan. It must relate directly to your cultural group or a subsection of that group (such as women, children, students, etc) and/or their interaction with broader Australian culture.  You will also create a research poster explaining your research and design solution.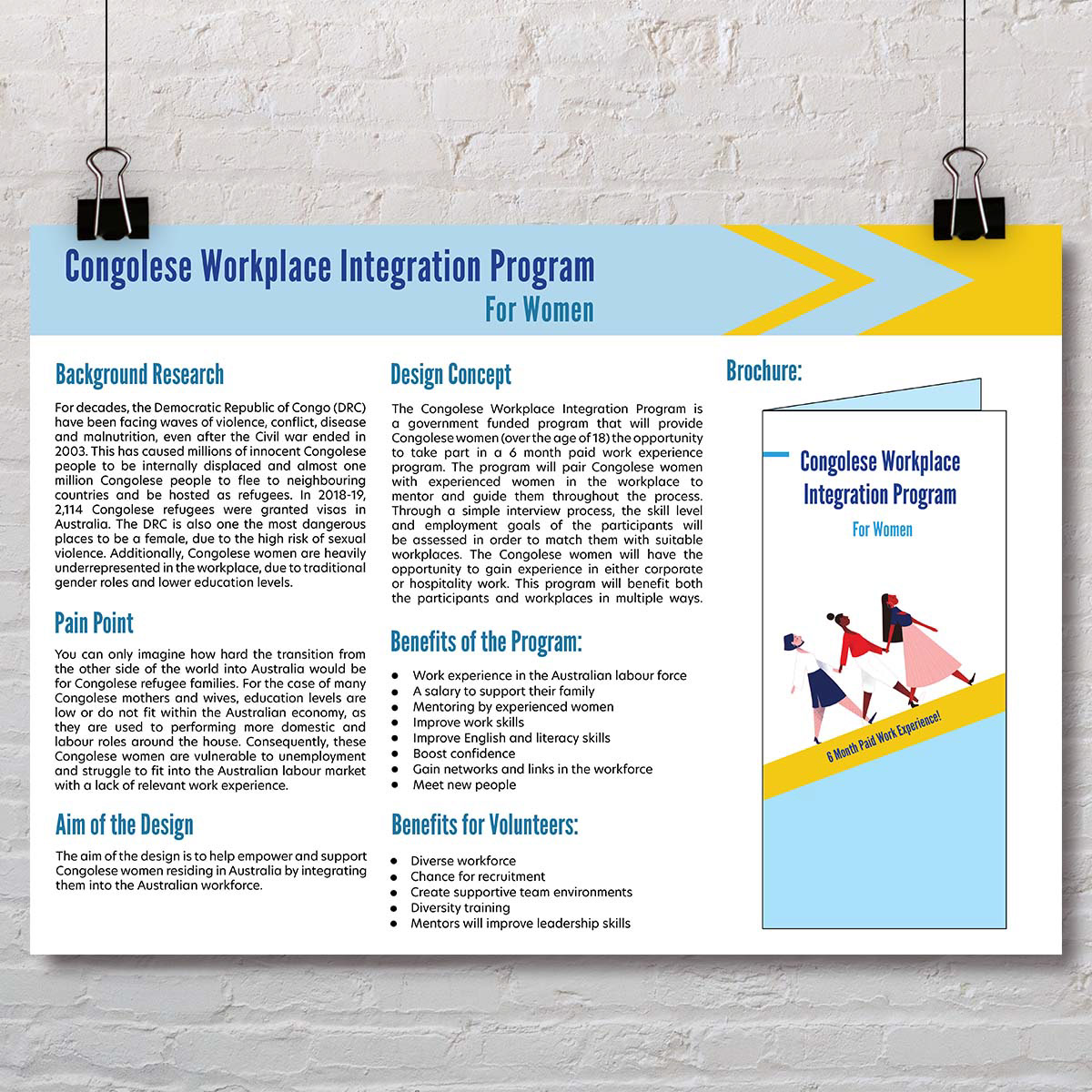 My Design:
I designed a program to integrate Congolese refugee women living in Australia into the workplace through paid work experience. I created a brochure that advertised and explains how the program works and the benefits. 
​​​​​​​
I incorporated colours from the Democratic Republic of Congo flag to resonate with the Congolese culture and background of these people.