The overarching theme for these digital posters is the short term effects of drugs on the human mind. The artworks do not represent all the effects of each drug, nor good or bad effects, they simply represent what someone may experience while under the influence. Adobe Photoshop was used to created each poster.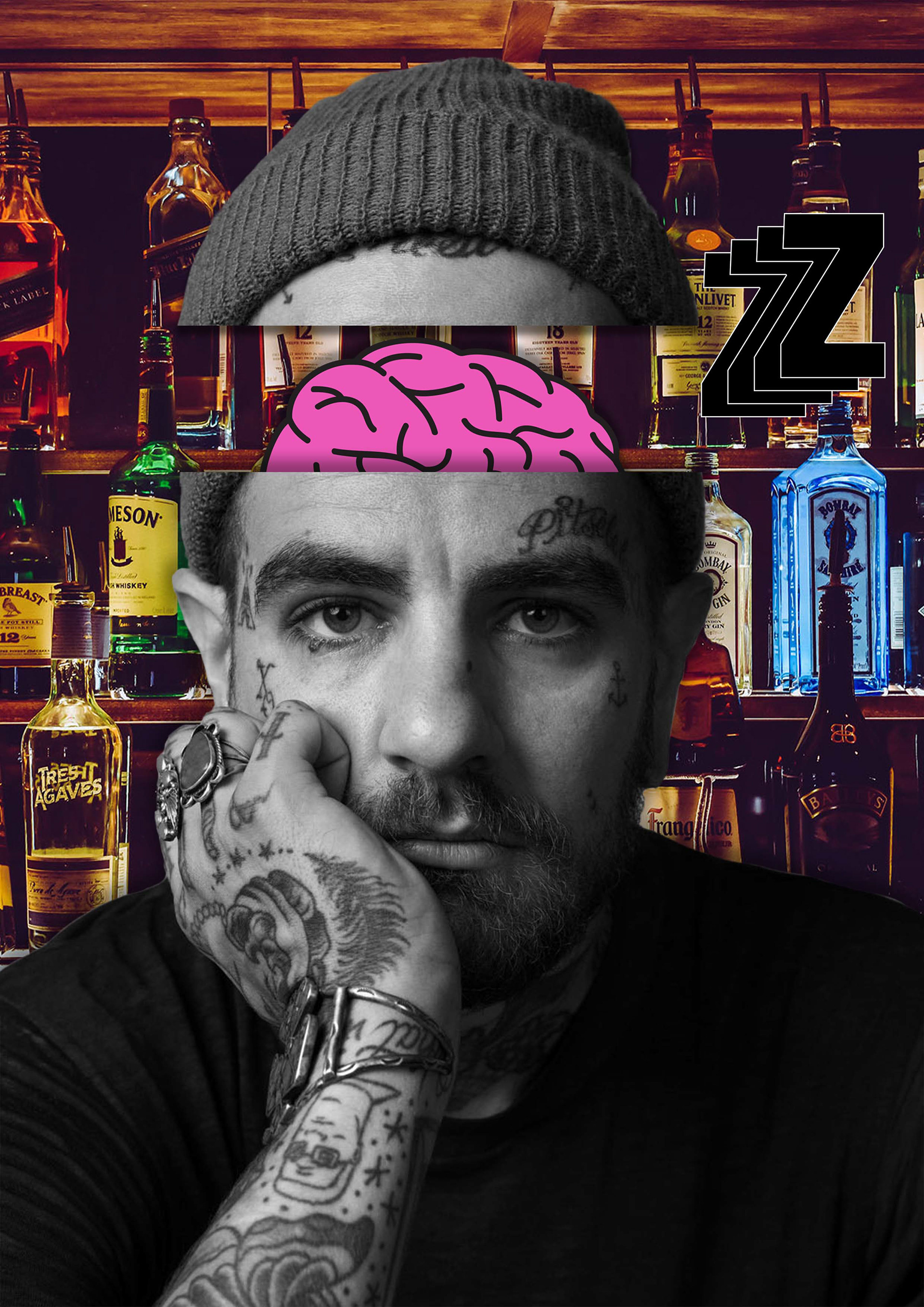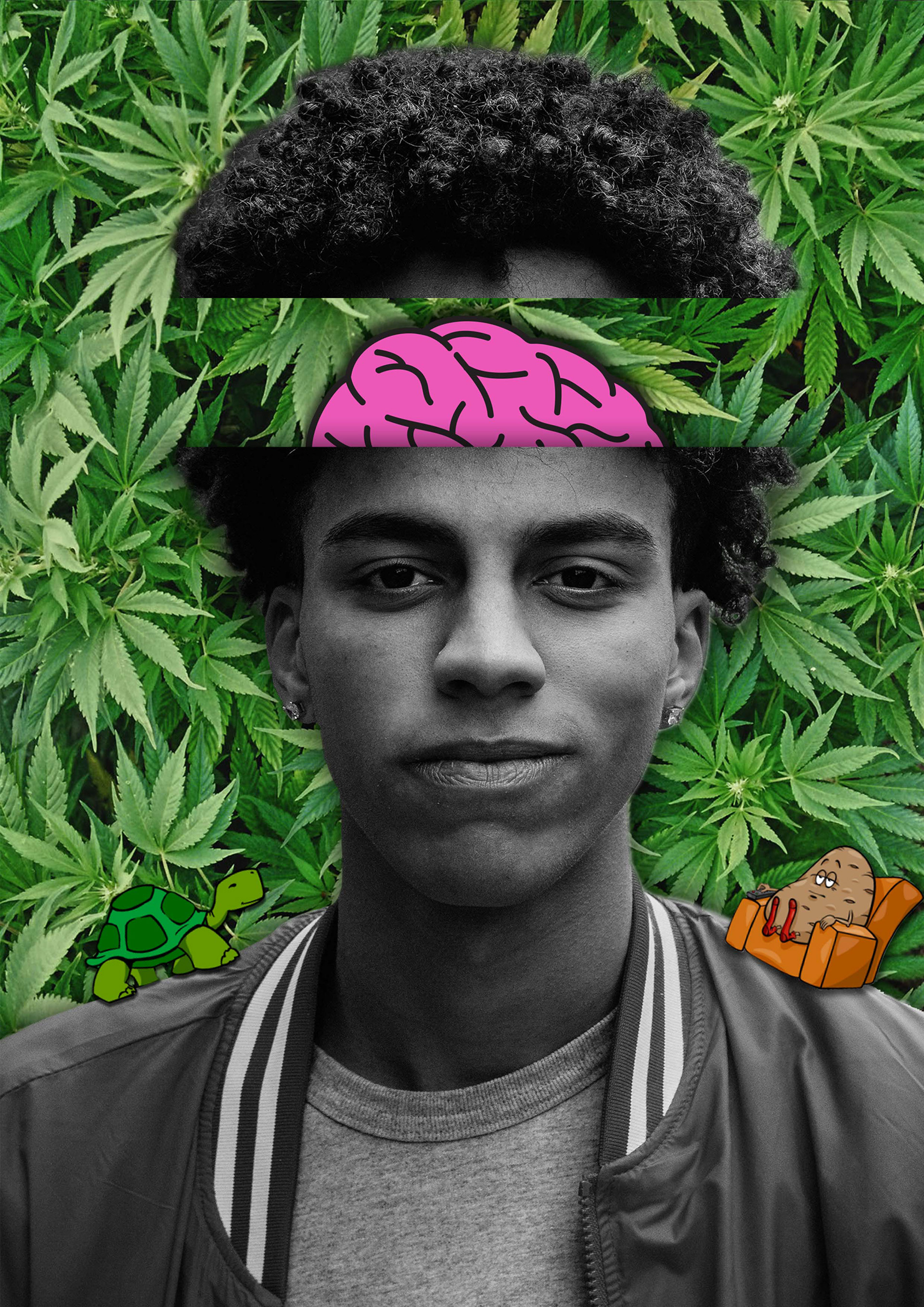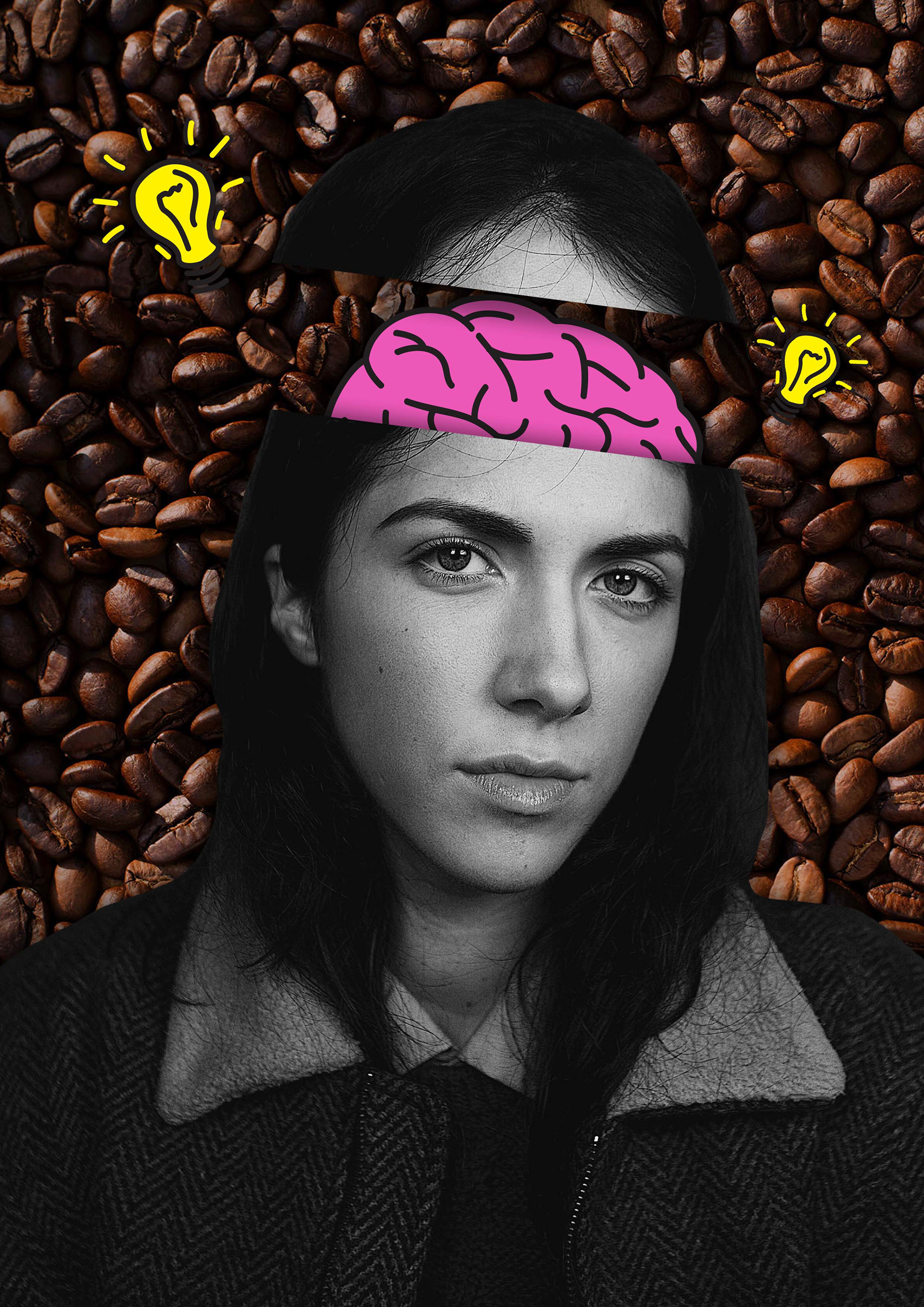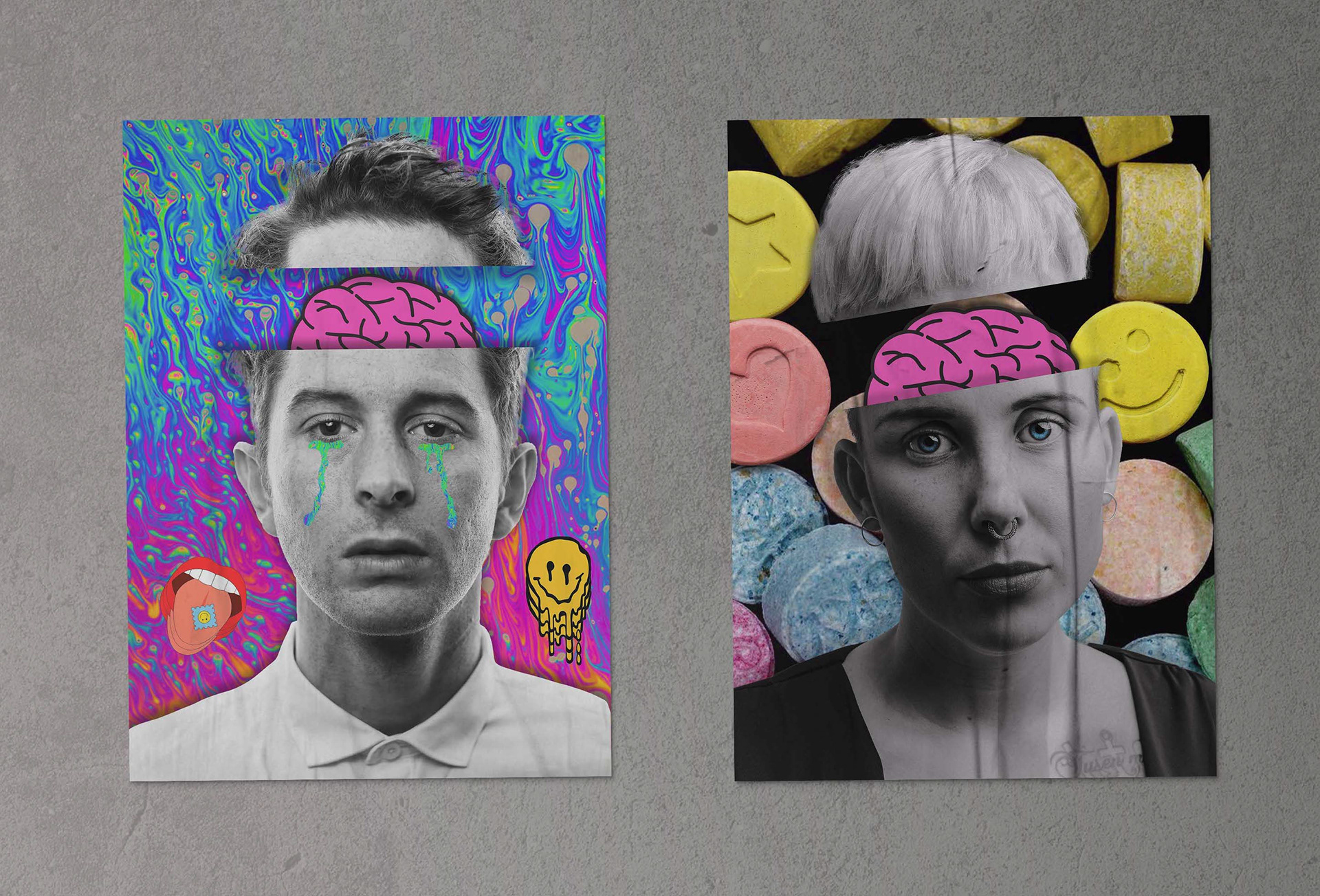 This first piece focuses on the effects of LSD (Lysergic acid diethylamide). LSD belongs to a group of drugs called psychedelics that can change a persons perception, mood and thought. Larger doses produce hallucinations and distortion of space and time. This image represents the euphoric state and hallucinations someone may experience during a 'trip' while on the drug.  The tab on the tongue is a common way LSD is taken. The colourful background represents the experience of euphoria and the perception that senses are mixed as colour is highly involved.
This digital image looks at some of the effects of Ecstasy/MDMA. It is a common party drug due to the euphoric and energetic feelings. These feelings are a result of a change in the dopamine chemical in the brain. The indented icons represent these heightened feelings.
The piece to the left is inspired by some of the risky effects Alcohol has on the human mind. Alcohol is a very common drug that is consumed in many adults everyday life. Alcohol has a big place in Australian culture, so it is important that people know the effects. Alcohol, like any other drug, can have many different effects on different people, depending on aspects such as weight and the amount consumed. The most immediate effects of Alcohol are on the brain. In the short term alcohol can most commonly give a person a feeling of relaxation and loss of inhibition. However, the more alcohol a person consumes effects such as drowsiness, loss of coordination, slurred speech, confusion, nausea and vomiting will occur.
The middle creation is inspired by the effects of marijuana (cannabis) on the mind. The effects of this drug may include the feeling of relaxation, euphoria, increased appetite and even slower reflexes. The 'couch potato' embodies the relaxing nature of the drug. The tortoise is symbolic of the slow reaction time some people experience.
The last piece surrounds the effects of Caffeine. Caffeine is one of the least expected but most commonly used drug. It is commonly consumed everyday, whether it's found in coffee, soft drink or energy drinks. Caffeine is a stimulant drug, meaning that it speeds up message travel time from the body to the brain. The common short term side effects are feeling more alert, active and restless. Caffeine can also lead effects such as feelings of anxiety and irritability. This particular digital piece represents the feelings of alertness and restlessness as a result.